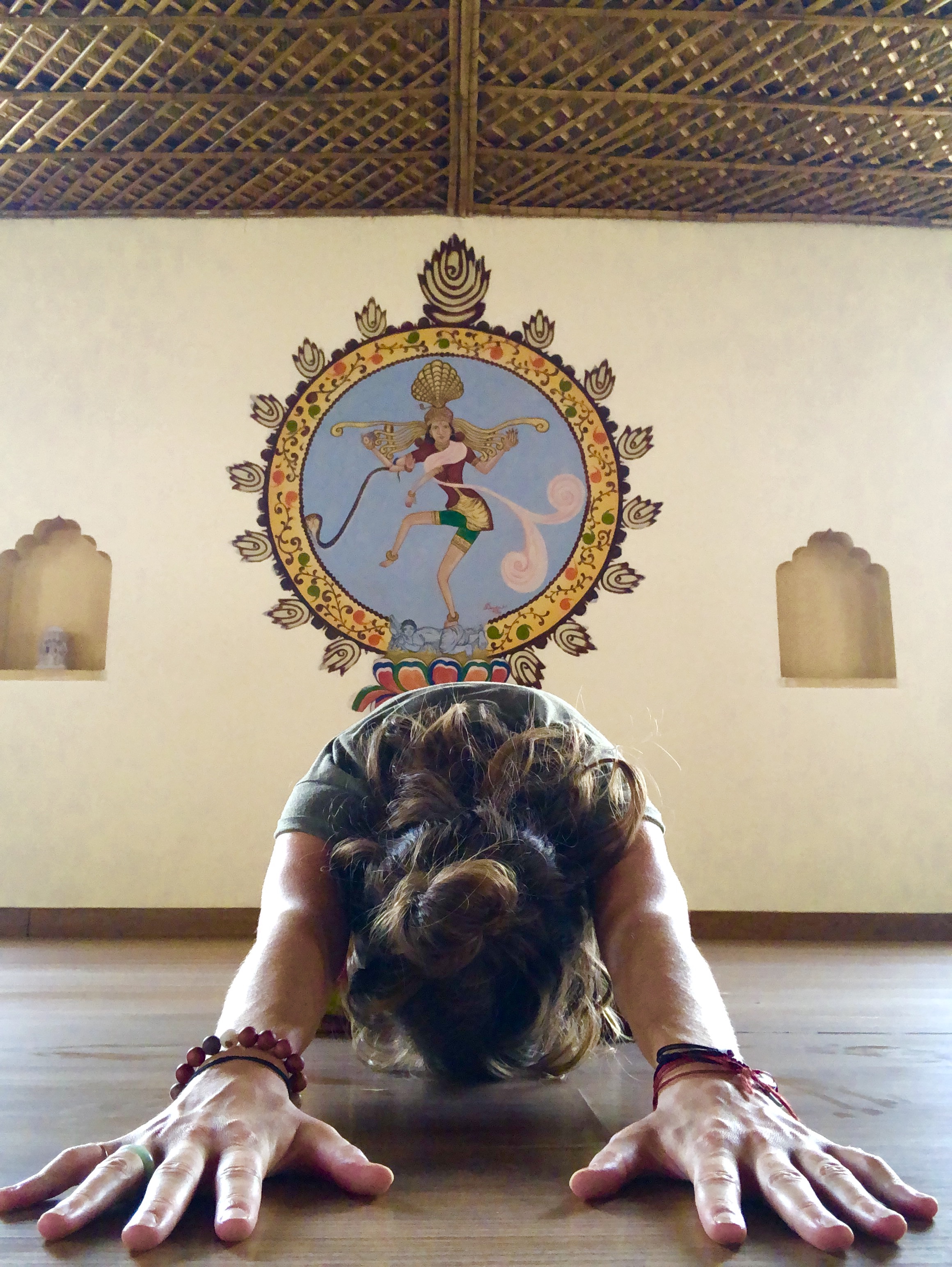 Madelaine (Maddie) has been practicing yoga for over 10 years and received her RYT-200 at Yama Yoga in Milwaukee in 2016. After a few years to develop a more intentional practice and part-time teaching, Maddie journeyed to Himalaya Yoga Valley Center in Goa, India to deepen her practice and teaching knowledge. There, she studied under Lalit Kumar and his lineage of traditional Indian yoga masters. Focusing on Ashtanga style, she learned the benefits of a dynamic and disciplined practice, along with traditional pranayama and meditation techniques. Maddie has also spent time traveling around the world experiencing yoga from a variety of lenses such as traditional yoga ashrams, yoga retreats, spiritual temples and a variety of teachers delivering yoga classes from around the world.
Maddie is humbled to use share her love for tradition, alignment and community as a guide for students on their unique path to living a joyful life.
"Where there is light, there is love."
Highlights from yoga training in India:
- 300 hr training at Himalaya Yoga Valley Centre - Traditional India yoga asana and meditation.
- 5 day Intensive with Yoga Master Teacher Sharot Arora at Himalaya Iyengar Yoga Centre.
- Learned/ practiced Ashtanga Primary Series.
- Ayurveda lessons led by Ayurvedic Doctor.
- Anatomy and philosophy lessons.
- Research focused work on 'Yoga for Community Building' includes research paper, meditation class, asana class,