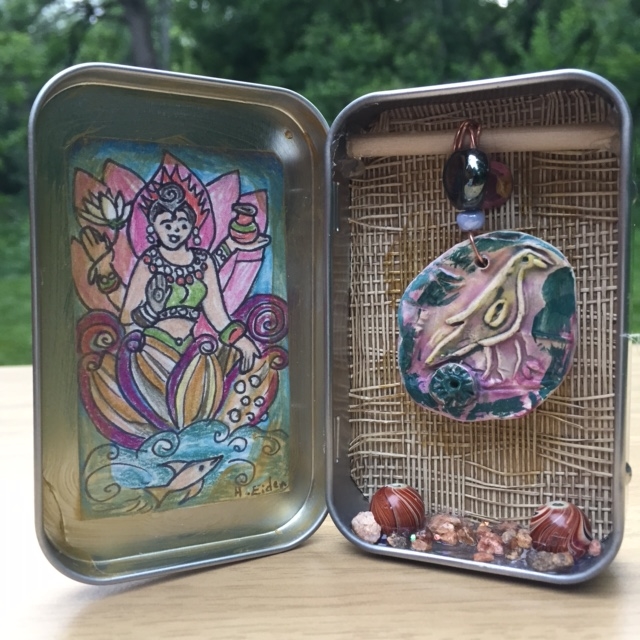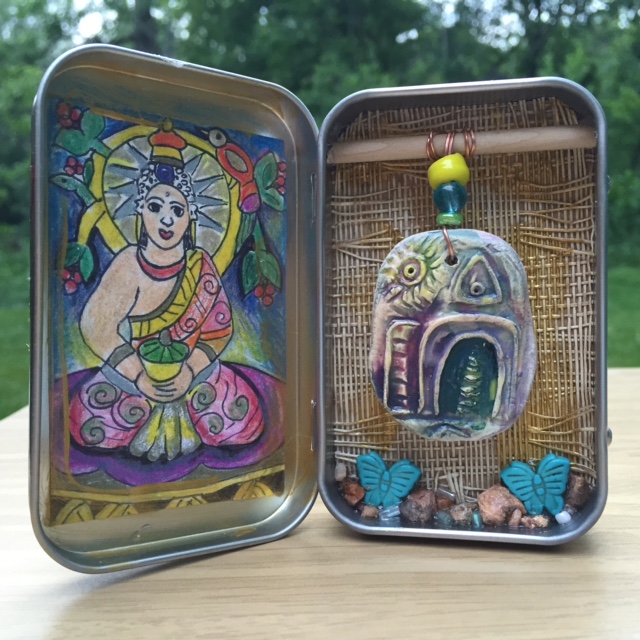 Travel Shrines and Icons:
a Creative Meditative Workshop
with Heather Eiden
Saturday, October 3rd
1:00 - 3:00PM
Explore the icons of our world's spiritual traditions and find the icons that speak to you. Your creative journey unfolds inside a tiny tin box. We will use techniques of collage, painting and mosaic. Learn the skill of Tradak, a meditation technique illustrated in the Yoga Sutras of Patanjali. Your Travel Shrine will become a focal point for meditation and a home away from home.
Feel free to bring small objects of importance to include in your shrine.
Please note - this is a creative, meditative workshop - there will be no anasa practice. All levels welcome!
About Heather Eiden
Heather Eiden has a master's degree in art education and is a registered yoga teacher with Yoga Alliance.
Cost:
$40 Includes Supplies
$35 Online Early Bird
$30 Yoga Teachers
Yoga Teachers: Please use promo code "EidenIcons" at checkout.